JET PACK RAT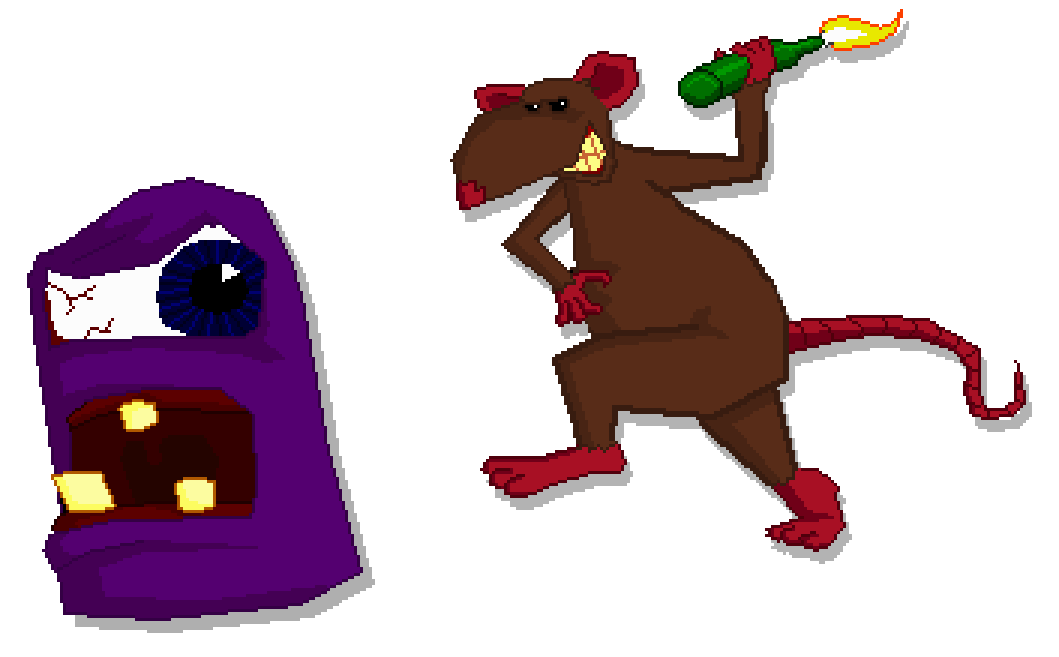 JET PACK RAT is an arcade platform game for IBM PC and 100% compatible.
13 levels of platforming action!

Burn your enemies alive!

Take all the gold for yourself!
Instructions
This game requires a real DOS machine or properly configured DOSBOX in order to function.

Copy the files over to your machine.
Run CONFIG.BAT to set sound and video
Run RAT.EXE to play the game.
DOSBOX users should set their cycles to ~43,000

The game is designed to be played one handed with the num pad. You can use your other hand for a cup of tea or any drink you like really.

See 'How to play' in game for a list of controls and function keys.
You can use F5/F6 to save/load but should not consider yourself to have beaten the game if you use this feature.

The game requires a combination of skilled play and memorisation to succeed.

This is a FREE GAME. The option to donate is there if you want it but don't feel you have to.

Download
Click download now to get access to the following files: